Wax Melt Guide
Each Essence of Harris wax melt bar has been hand poured with the same care and precision as our candles, resulting in hours of delicate fragrance.
What are Wax Melts?
Wax melts are the perfect wickless option for those who love the scent and warmth of a candle without the open flame making the ideal for homes with pets or children. Hand poured from the same soy wax blend as our candles, each bar is made up of six blocks for upto 30 hours of fragrance.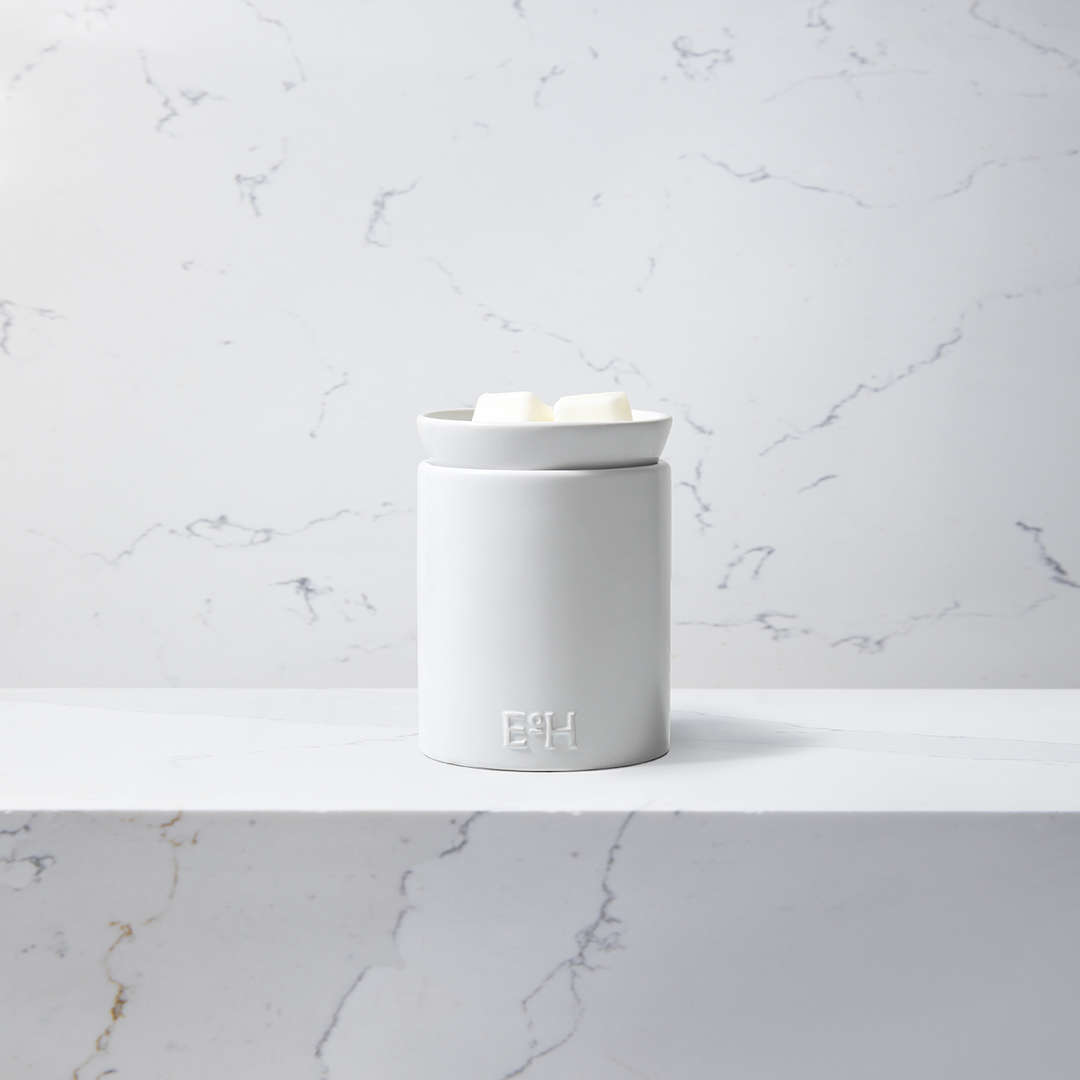 How do you use Wax Melts?
To get the best result from our Wax Melts, we suggest using them with our
EOH Ceramic Tealight Burner.
Simply place an unscented tea light candle in the bottom, break off one cube from your favourite wax melt bar and pop it in the top dish. Then light the candle and enjoy as the wax melts and gently fills the air with an uplifting aroma. For a more intense scent burst, you can place an additional cube in the dish.
Wax Melt Tips
Follow our top three tips to get the best from our Wax Melt Bars.
Place your burner on a level, heat resistant surface
Burners can become hot so it's important to protect your surfaces.
Always use unscented tea light candles
For best results unscented, 2 hour tea lights should be used with our burner.
Add a second block for a scent boost
Our burner dish allows two cubes to melt at the same time for a more intense fragrance.