Our Values
Our remote island business focuses on the people and places that surround us. We celebrate our home, heart, and seek to create harmony with everyone around the world.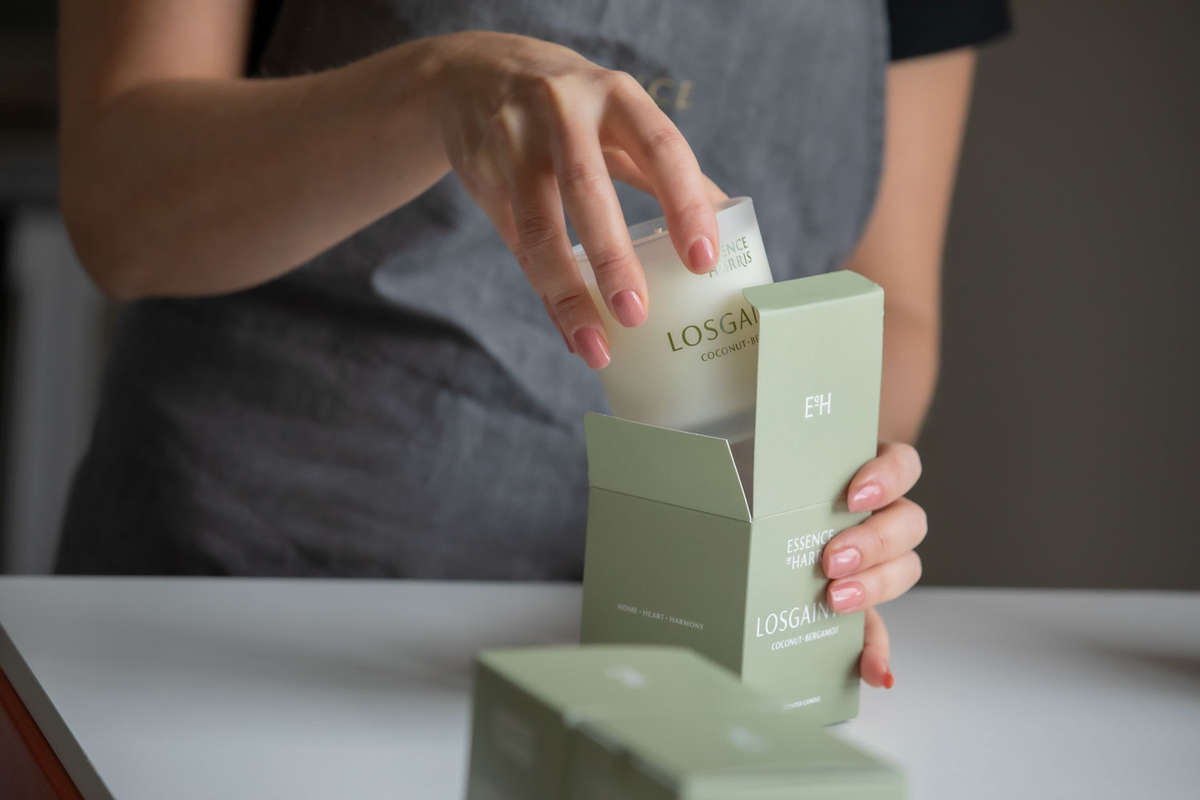 The journey of Essence of Harris began in 2015 when founders Jamie and Deenie McGowan were walking along Huisinis beach. They dreamt up a new idea, inspired by the elements of their beautiful island with its rich natural heritage.

Since our beginning, we have always strived to contribute positively within our community and we have done so by showcasing local talent and creating opportunities whenever possible. We have built out our strong and dedicated team who design, develop and hand-pour our products in our factory on the Isle of Harris.

Essence of Harris was born to celebrate what makes this remote area unique, capturing the beauty of our home, the passion of our people and the tranquillity of our magical island.
We're fortunate to have been able to surround ourselves with a team of people who feel as passionately about the Essence of Harris journey as we do.
We are incredibly lucky to live and work in the Outer Hebrides. From our white sand beaches to our rugged coastlines, our home is a constant source of inspiration for us. Once you feel the sand between your toes on a Harris beach, you will understand the magic of this island.
People are at the heart of Essence of Harris, from our talented and dedicated team behind the scenes, our loyal and supportive customers, to the unwavering support from the local community in the Outer Hebrides, each individual has helped our business grow throughout the years.
Capturing the tranquility and essence of our island home has been the inspiration behind our business. Inspired by the natural elements throughout the Western Isles we hope our products can bring harmony, evoke memories of past holidays, and help create relaxation when you need it most.
Find out more
Discover more about the Essence of Harris.
Our Stores
Discover the magic of the Hebrides and visit us in-store at two of our Scotland based locations.
Explore our locations