Our Team
Meet the faces behind the scenes!
What a team we've got here at the candle factory on the Isle of Harris. It's thanks to this little lot that we've achieved so much over the last couple of years. Recently, they've been focusing their efforts on growing the brand internationally - so it's about time that we introduced them to you!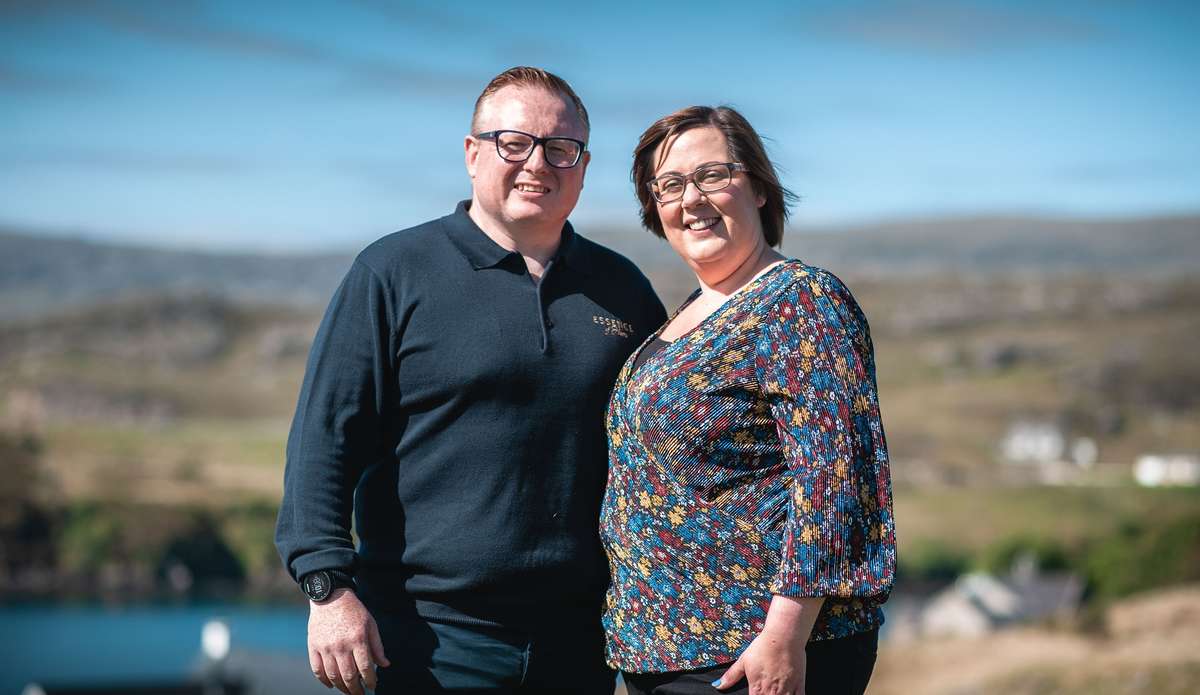 Jamie and Deenie
Co-founders of Essence of Harris, the couple started their journey into candle and home fragrance by pouring around 12 candles a day on their kitchen table for a small following of island locals.
Since the beginning, they have followed the ethos of keeping the brand natural, local and affordable; using their beautiful island home as inspiration for their products. They have grown their beloved craft into a bustling candle business, boosting employment within the fragile island economy on the Isle of Harris.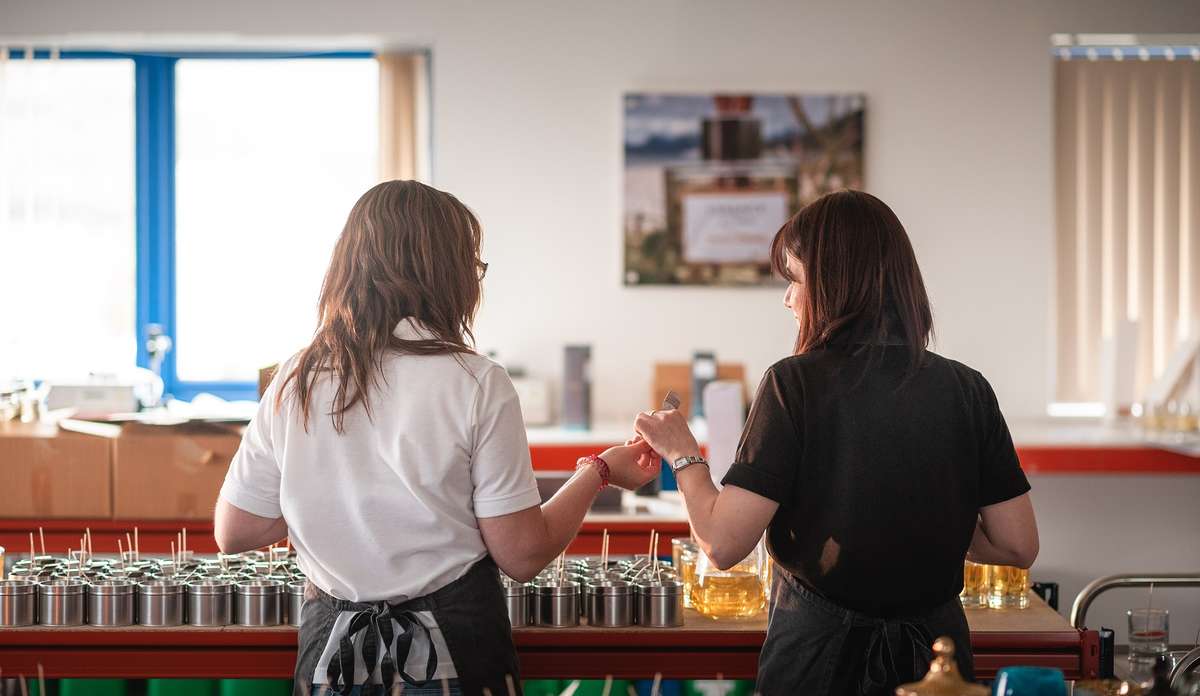 Kirsty and Josie
Kirsty and Josie are the 'Chandlers' of the brand; hand-pouring each and every Essence of Harris product with the upmost care and attention. They are in charge of all things scented, and make sure that every last candle and home fragrance product is crafted to perfection.
Josie is a local lass, having known Deenie since childhood and involved with Essence of Harris since the beginning. Kirsty is also local and joined the company to lend a hand in the factory. It's been all go since she stepped through the door, juggling production requirements alongside product development for the future of Essence of Harris.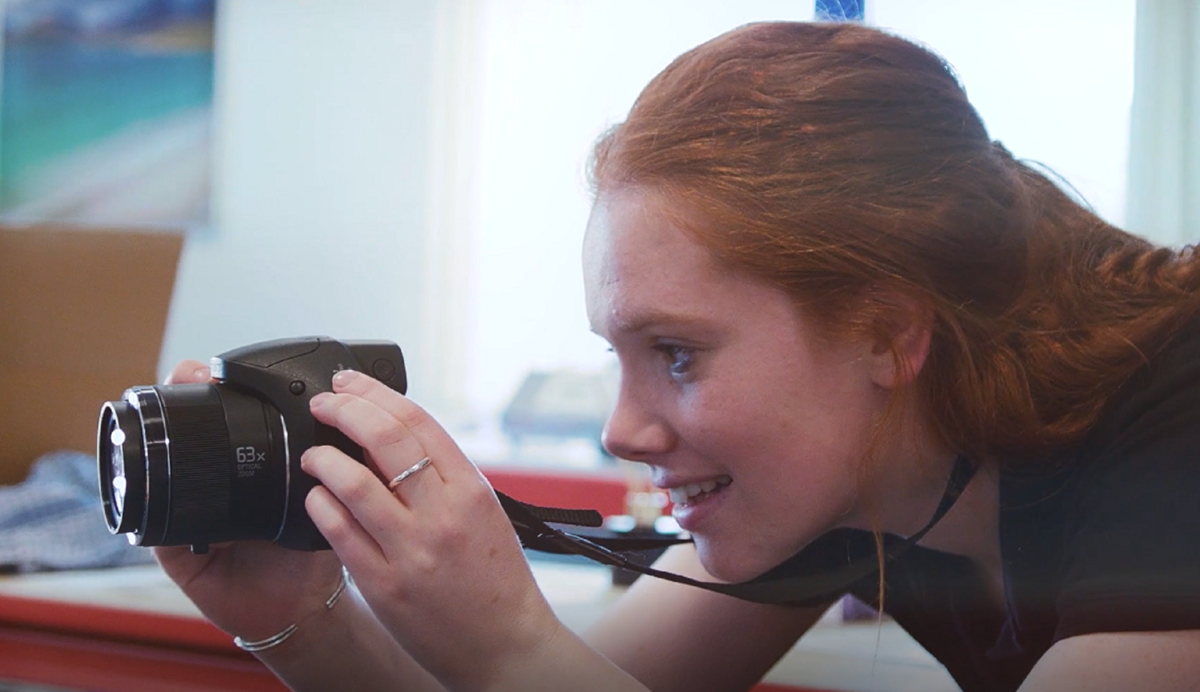 Beth
Beth came on board as the company's Marketing Graduate in September 2017. She's settling in really well on the island and was part of the team when the rebrand came to life. Her role is focused around heightening brand awareness; creating online content, conducting market research and working with Molly to think up future marketing campaigns. As the team receive request for products overseas, Beth is on the case to ensure Essence of Harris is ready to export. The new markets include USA, China and beyond!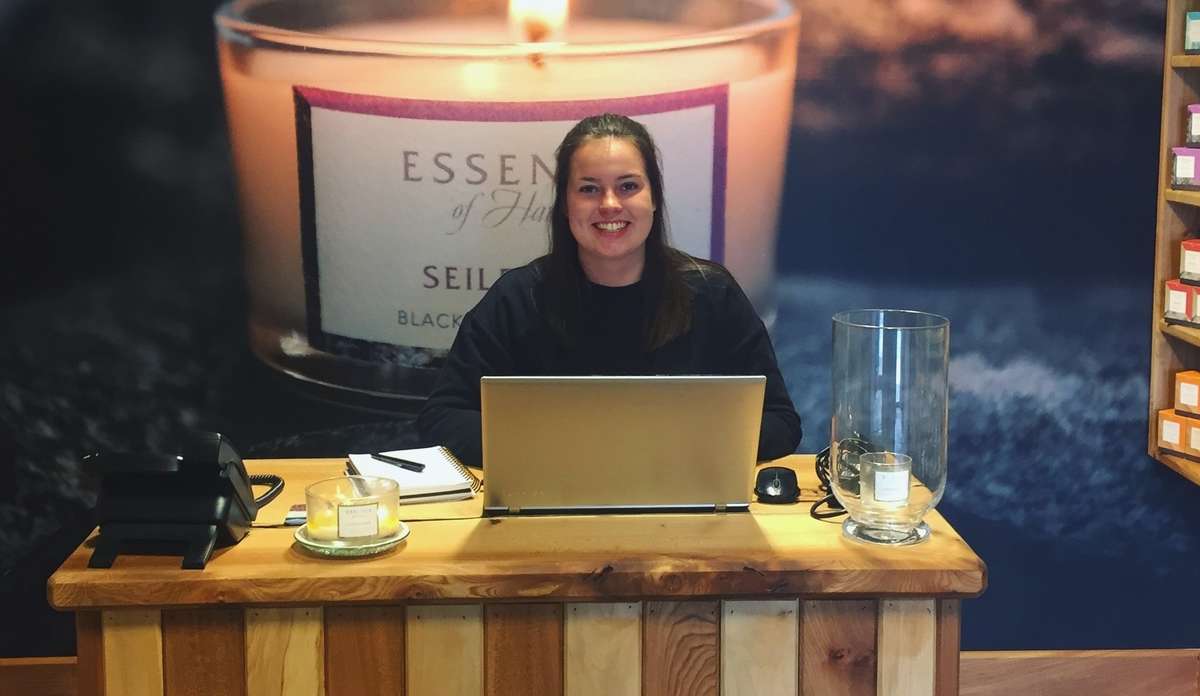 Molly
Molly arrived at the Essence of Harris factory to complete a ScotGrad summer placement, acting as the brand's in-house Graphic Designer. Using her eye for detail, and the knowledge she's gained from her degree in Product and Graphic Design, Molly has been tasked with creating new and innovative advertising and artwork for the brand - she is getting creative with website design, as well as creating online campaigns alongside Beth for different events throughout the year. She now works freelance for Essence of Harris, while completing her degree at the University of Glasgow and Glasgow School of Art.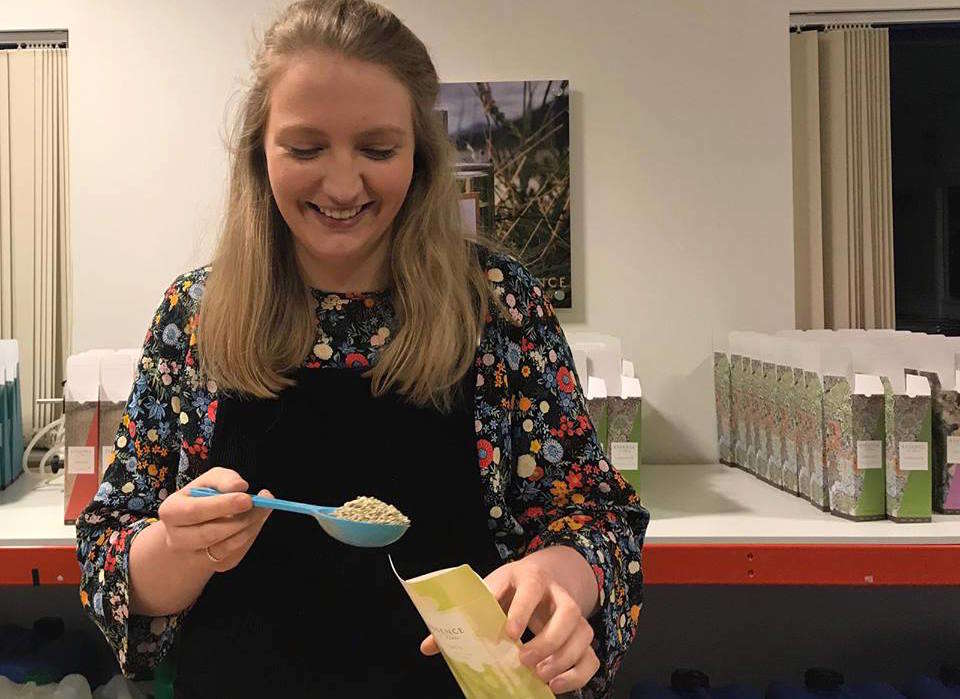 Rebekah
Rebekah is a local girl who has been splitting her time between the Essence of Harris shop and factory on the island. She's been focusing on perfecting our new range of Essence of Harris scent sachets, tying her new knowledge gained from studying Business Management in an apprenticeship with the company alongside working.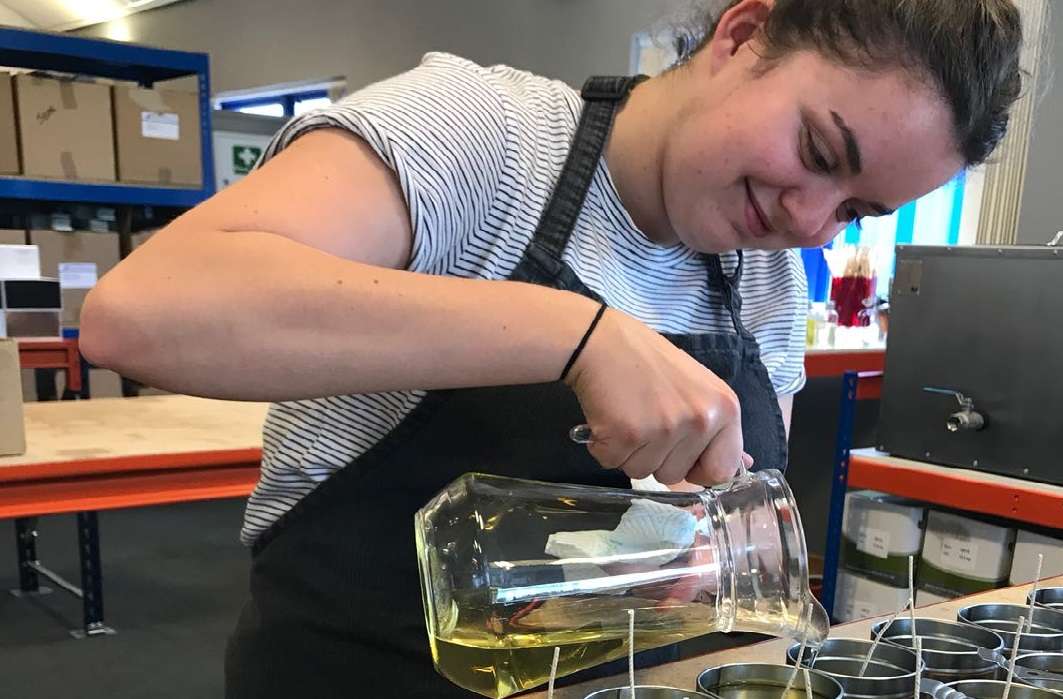 Zoe
Zoe is from the island and has recently joined the production team as orders started to pick up - helping Josie and Kirsty out with all things scented! As Zoe works in the factory she will also be gaining more experience by undertaking an apprenticeship with the hopes of studying graphic design; allowing her the freedom to learn new skills whilst also following her desired career path.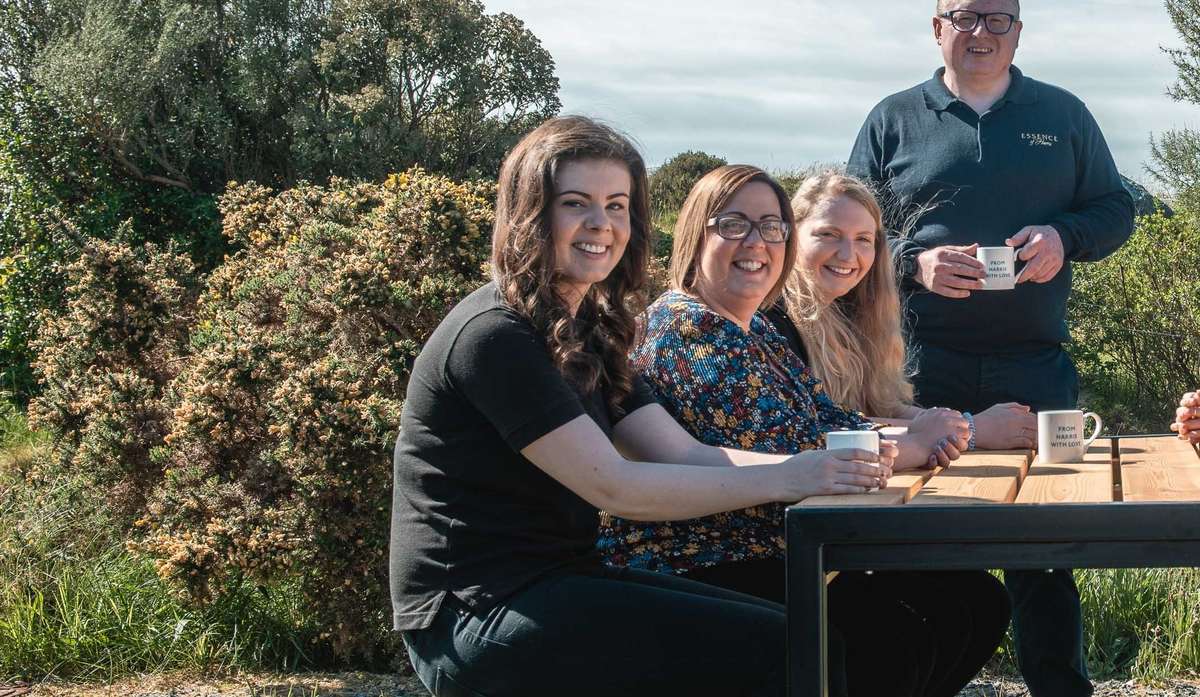 Karen
Karen came on board the Essence of Harris team just as business growth heightened, and makes sure the office is running smoothly and efficently! She manages to keep everyone on track, and is Jamie's right hand employee in charge of appointments, meetings and candle-related duties!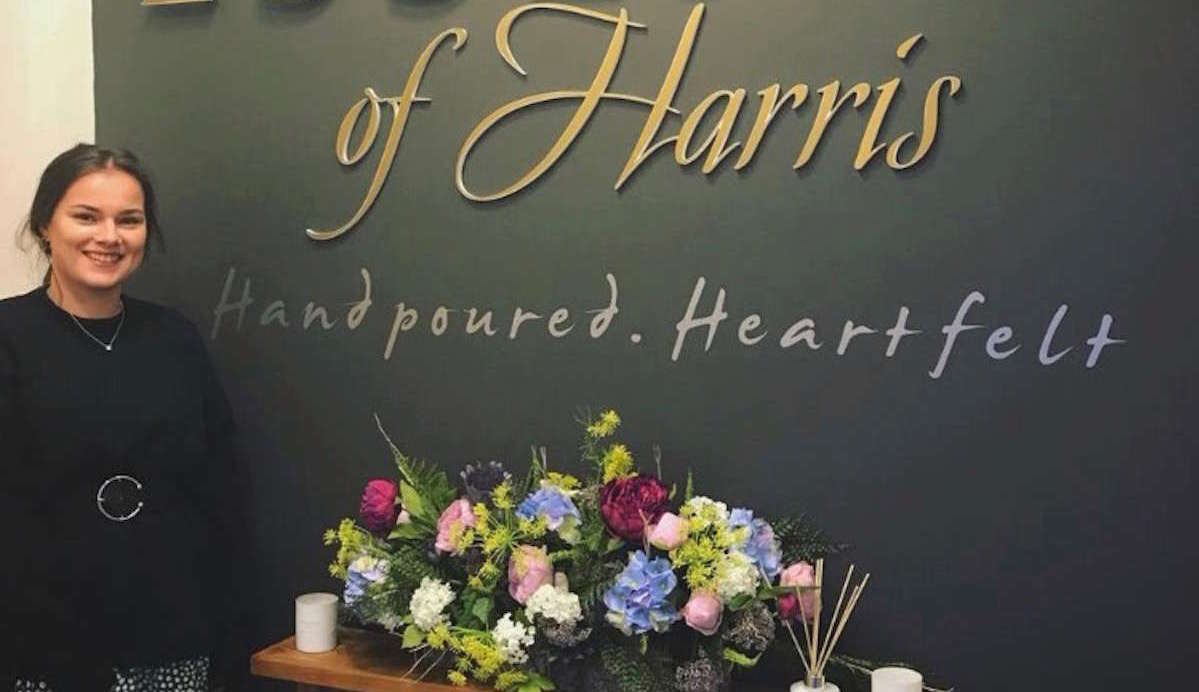 Nicola
Nicola came on board the Essence of Harris team in October 2018 and oversees all of the company's e-commerce! Helping the team to share the Essence of Harris to markets across the globe, Nicola makes sure the online platforms are efficient and easy for consumers from Thailand to Thurso, and Boston to Belfast, to use. She's another young graduate on board the candle team, and uses her skills and wealth of knowledge to help the business grow internationally.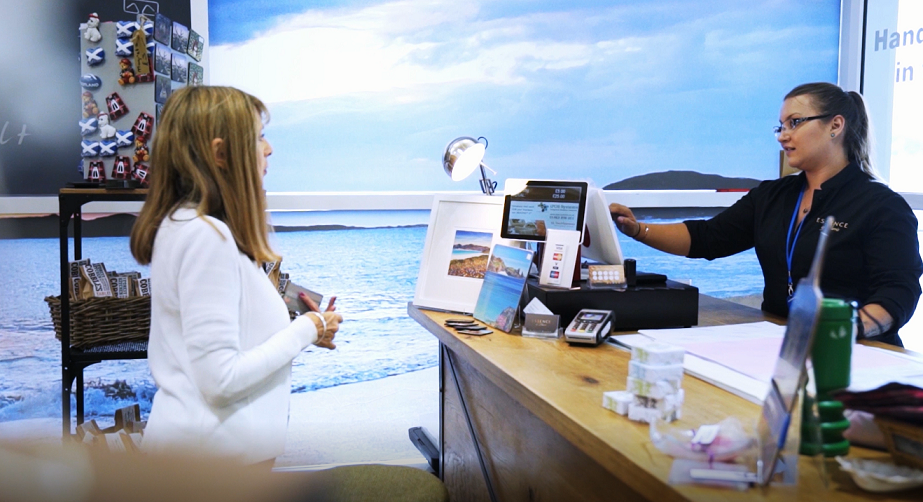 Inverness Team
Lastly, Angela Thomson, Karen Colleso, Nicola MacQueen and Hannah Jakobson are based on the mainland and run our Inverness Airport store. They do a grand job of finding the right scent to suit our customers senses and showcase all of our Hebridean products to those travelling on the North Coast 500, as well as abroad!