Our Story
Inspired by the elements. Shaped on the island. Crafted with love.
Essence of Harris is a family run business located in the heart of the Outer Hebrides in Scotland, created by couple Jamie & Deenie.
"The rugged natural beauty of the island inspires everything we do. The product packaging is striking and elemental to reflect the romance, charm and authenticity of the beautiful Isle of Harris".
Jamie McGowan, Owner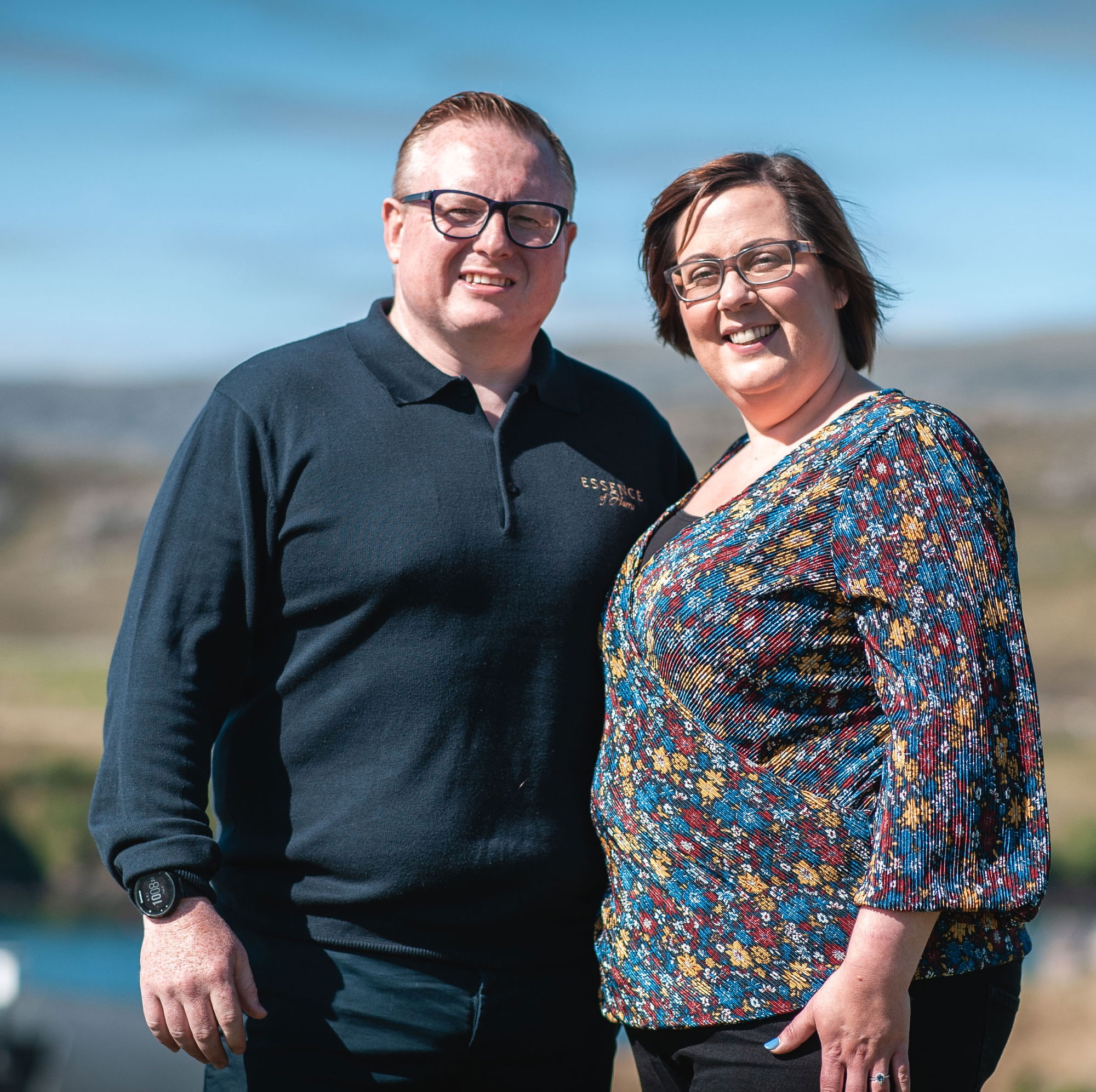 Deenie is native to the island and Jamie, from Glasgow, has made the Isle of Harris his home over the past 8 years. Candles were one thing that they both immensely enjoyed having in their home yet there wasn't anyone creating the products in the Hebrides.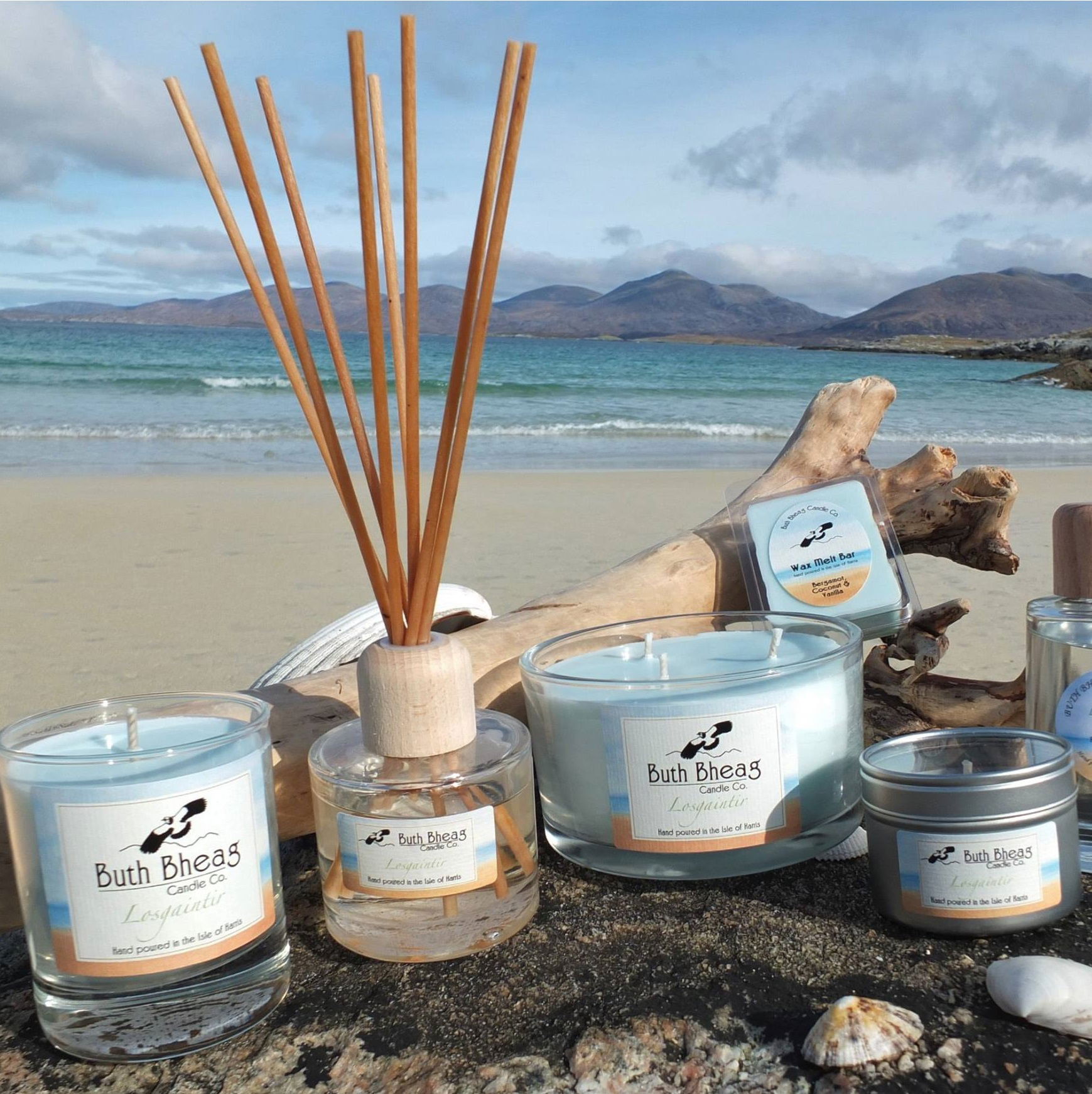 Inspired by the elements of the island, particularly the beaches, they started experimenting with different scents and candle making at home. Before long 'Buth Bheag' was born. There's a real interest in the candles and home fragrance among tourists who are blown away by the scenery on Harris and want to take a part of Harris home!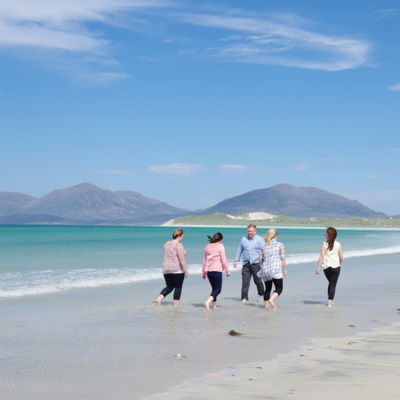 In its first year the company gained its very own production unit, allowing them to employ a great close-knit team, and supply to a number of Scottish stockists and two of their own retail outlets - one of which is in Tarbert, the other is situated within the departure lounge of Inverness Airport.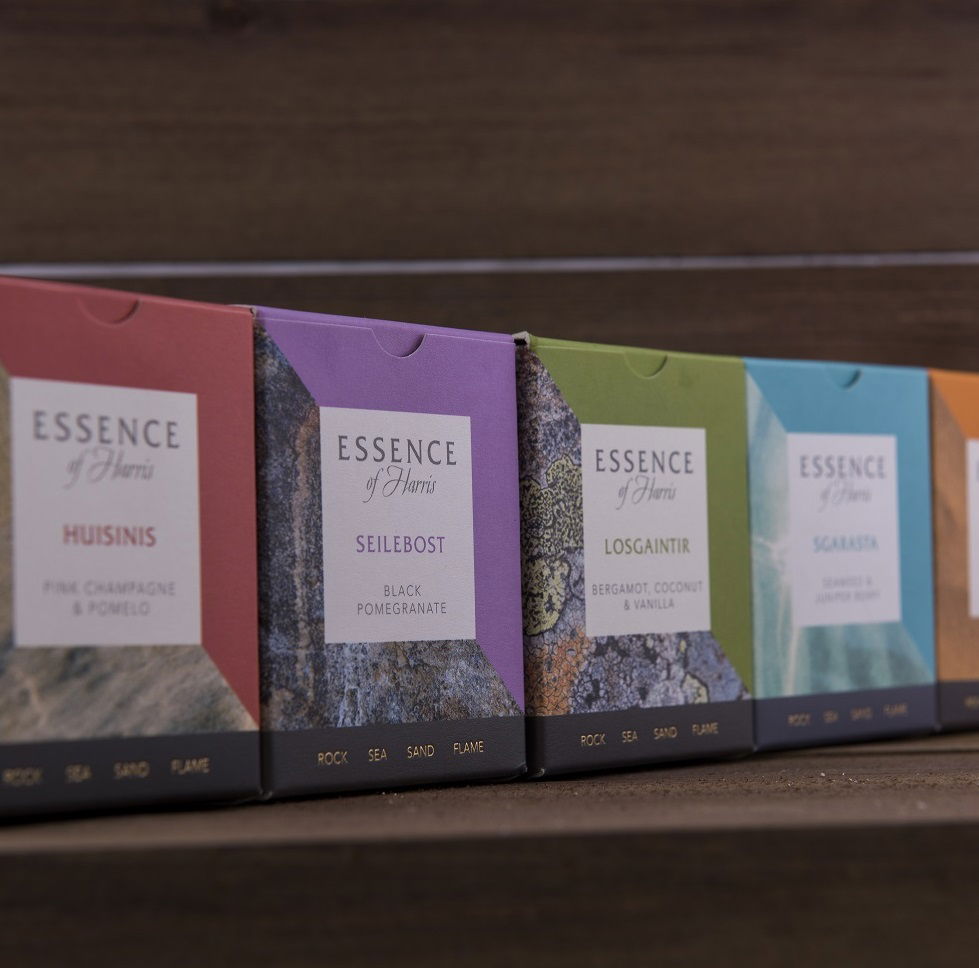 With five luxurious scents each named after the stunning west Harris beaches, the company decided it was time to rebrand into 'Essence of Harris' - with the design emanating from the love of the rugged natural beauty of the Isle of Harris.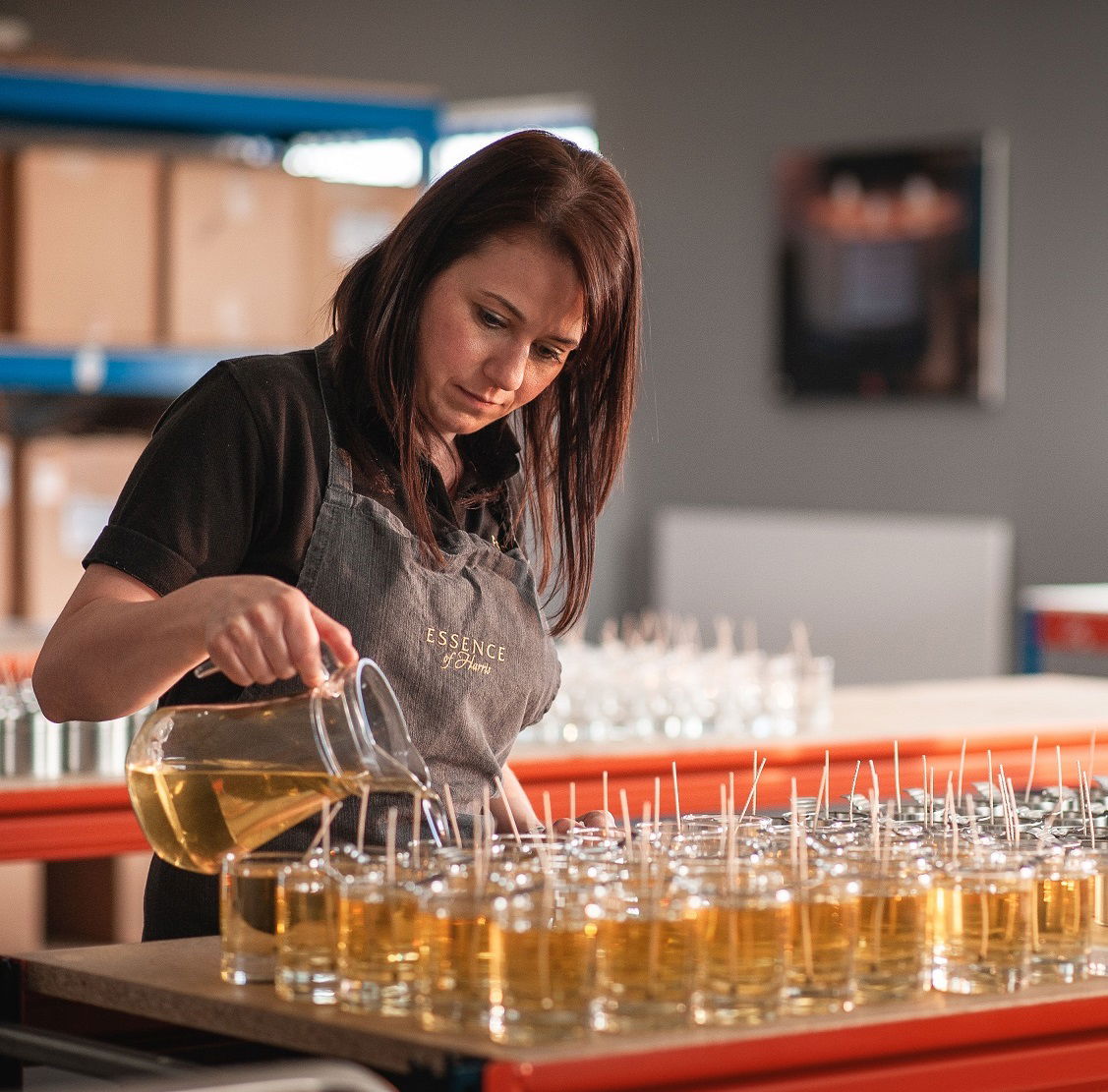 Increasing demand allowed the team to expand into a larger factory where each team member now plays a pivotal part in determining the company's future. Stocked in over 40 retailers across Scotland and selling via sales reps abroad, it's a really exciting time for the team! Expansion has allowed the business to grow from strength to strength.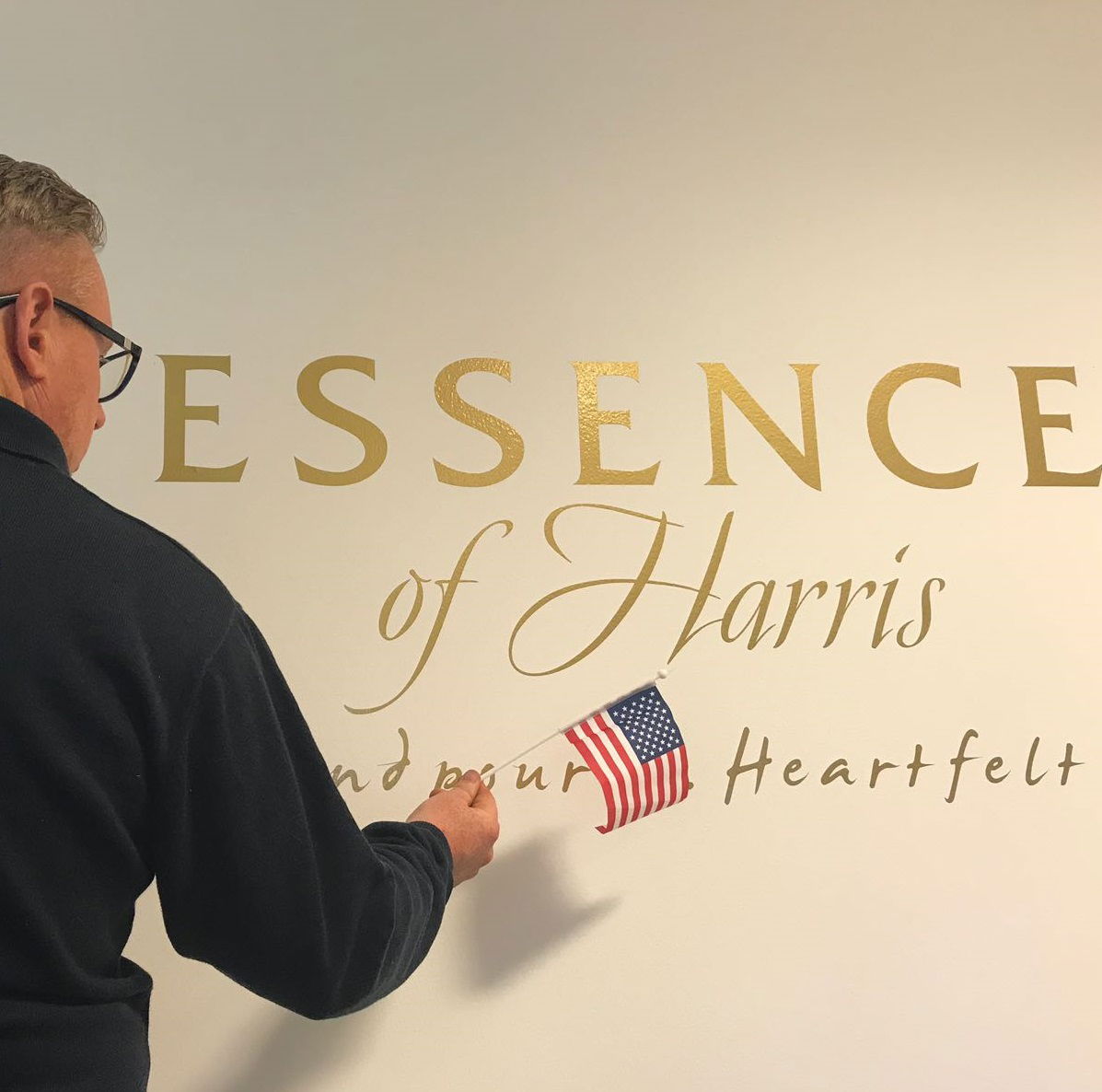 With continuous support, introducing Essence of Harris products into the US market has always been a huge aspiration for the team here on Harris, and after a lot of hard work and countless hours spent researching the best possible route to take - we're on our way to bringing a little piece of the Hebrides 'across the pond'! Stay tuned..